Pete Spuhler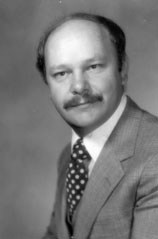 The 1978 Tigers went 9-0-1 and became the 20th undefeated team in the school's history. The only blemish on the Tiger's season was a 7-7 tie at Warren. The Canton McKinley game was a cliff hanger The Tigers were down 10-0 in the 4th quarter but they scored 13 unanswered points to gain a 13-10 victory. The disappointing part of the year was the fact that the undefeated season only earned the Tigers a 9th place finish in the final regional computer standings and no opportunity to advance to the play offs. The Tigers did, however, win the All-American Conference championship again.
The 1978 season had opened with a 27-6 Tiger victory over neighboring Perry High School. This marked the first meeting ever between these two schools.
At the annual Washington High School football banquet, some 500 people paid tribute to this fine Tiger Team. Superintendent Young, WHS principal Wilson and Coach Currence all reviewed the season's accomplishments during their remarks. Club president Spuhler introduced Tom "Pokey" Converse as the 1979 president.