Dennis Gibson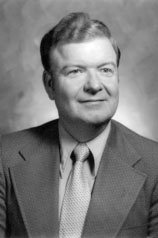 Major projects for the Tiger Football Booster Club in 1977 included the purchase of a tarp to cover the field at Tiger Stadium and the installation of practice fields at Loin Andrews and Longfellow Junior Highs. The officers and several members of the senior executive board were obliged to sign notes at a local bank to pay off the debts incurred because of these projects. However, by season's end the club had paid off the notes and it finished the year in the black.
Booster club memberships were at an all-time high in 1977.
The season began on a low point due to a two point 9-7 loss to Barberton at the Rubber Bowl. The Tigers then went on to have a very successful season which was capped with a 21-0 victory over Canton McKinley on a snow covered Fawcett Stadium field. The Tigers were so dominant in that contest that the Bulldogs did not get a first down until the fourth quarter. This was a Canton McKinley eleven that went on to the state playoffs despite this defeat. The Tigers end up with an 8-2 season. Their two losses were by a total of just three points.
President Gibson introduced Pete Spuhler as the 1978 Tiger Football Booster Club president at the annual WHS football banquet which was held in the school cafeteria.